Inside our DNA reside thousands of human endogenous retroviruses (ERVs). In certain neurological diseases these normally dormant viruses become re-activated. The key aim
​of our research team is to delineate the relationship between ERV re-activation and the pathogenesis of ERV-associated neurological diseases. We have recently discovered a novel
​ERV protein with neurotoxic potential, and we will attempt
to determine if this neurotoxic protein is associated with
​neuronal damage and inflammation in the brain.



1. Manghera M, Douville RN. Endogenous retrovirus-K promoter: a landing strip for inflammatory transcription factors? Retrovirology. 2013 Feb 9;10:16.
​PMID: 23394165
​
2. Olière S, Douville R, Sze A, Belgnaoui SM, Hiscott J. Modulation of innate immune responses during human T-cell leukemia virus (HTLV-1)
​pathogenesis.Cytokine Growth Factor Rev. 2011 Aug;22(4):197-210. PMID: 21924945
​
3. Douville R, Liu J, Rothstein J, Nath A. Identification of active loci of a human endogenous retrovirus in neurons of patients with amyotrophic lateral
​sclerosis. Ann Neurol. 2011 Jan;69(1):141-51. PMID: 21280084
​
4. Solis M, Nakhaei P, Jalalirad M, Lacoste J, Douville R, Arguello M, Zhao T, Laughrea M, Wainberg MA, Hiscott J. RIG-I-mediated antiviral signaling is
​inhibited in HIV-1 infection by a protease-mediated sequestration of RIG-I. J Virol. 2011 Feb;85(3):1224-36. PMID: 21084468
​
5. Olière S, Hernandez E, Lézin A, Arguello M, Douville R, Nguyen TL, Olindo S, Panelatti G, Kazanji M, Wilkinson P, Sékaly RP, Césaire R, Hiscott J.
​HTLV-1 evades type I interferon antiviral signaling by inducing the suppressor of cytokine signaling 1 (SOCS1). PLoS Pathog. 2010 Nov 4;6(11). PMID:
​​21079688
​
6. Douville RN, Lissitsyn Y, Hirschfeld AF, Becker AB, Kozyrskyj AL, Liem J, Bastien N, Li Y, Victor RE, Sekhon M, Turvey SE, HayGlass KT. TLR4
​Asp299Gly and Thr399Ile polymorphisms: no impact on human immune responsiveness to LPS or respiratory syncytial virus. PLoS One. 2010 Aug
​10;5(8). PMID: 20711470
​
7. Douville RN, Hiscott J. The interface between the innate interferon response and expression of host retroviral restriction factors. Cytokine. 2010 Oct-
​Nov;52(1-2):108-15. PMID: 20627758
​
8. Stinson M, Douville R, Lissitsyn Y, Blanchard M, Stefura W, Simons E, Becker A, Nickerson P, Coombs K, HayGlass K. Quantification of human
​chemokine production in TLR-stimulated and antigen-specific recall responses. Methods Mol Med. 2008;138:121-31. PMID: 18612604
​
9. Stefura WP, Campbell JD, Douville R, Stinson MJ, Simons FE, Becker AB, HayGlass KT. Ultrasensitive ELISA for measurement of human cytokine
​responses in primary culture. Methods Mol Med. 2008;138:107-19. PMID: 18612603
​
10. Douville RN, Su RC, Coombs KM, Simons FE, Hayglass KT. Reovirus serotypes elicit distinctive patterns of recall immunity in humans. J Virol. 2008
​Aug;82(15):7515-23. PMID: 18508904
​
11. Douville RN, Bastien N, Li Y, Simons FE, HayGlass KT. Adult asthmatics display exaggerated IFNgamma responses to human metapneumovirus and
​respiratory syncytial virus. ​Biochem Cell Biol. 2007 Apr;85(2):252-8. PMID: 17534407
​
12. Douville RN, Bastien N, Li Y, Pochard P, Simons FE, HayGlass KT. Human metapneumovirus elicits weak IFN-gamma memory responses compared
​with respiratory syncytial virus. J Immunol. 2006 May 15;176(10):5848-55. PMID: 16670291

13. ​​Douville RN and Nath A. Endogenous Human Retroviruses and the nervous system.

Neurovirology: Handbook of Clinical Neurology

, 3rd series. In
​Press.


Prairie University Biology Symposium 2013. February 20th - 22nd, Regina, Saskatchewan, Canada.
​
​Schizophrenia Society of Canada National Conference 2013. September 10th - 11th, Winnipeg, Manitoba, Canada.
​
Will to Win Spinal Cord Research Symposium 2013. May 13th - 14th, Winnipeg, Manitoba, Canada.​
​
Prairie University Biology Symposium 2013. February 21st - 23rd, Winnipeg, Manitoba, Canada.
​
5th Annual Prairie Infectious Immunology Network Conference. September 19th - 21st, Moosejaw, Saskatchewan, Canada.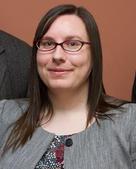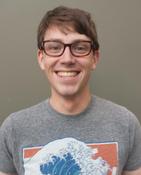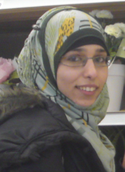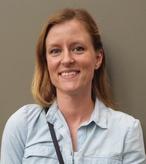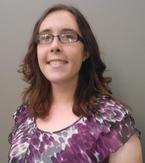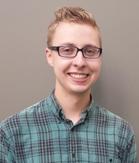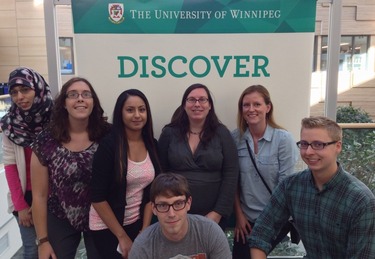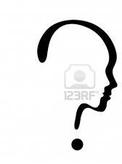 '>